Novo trailer ,imagem promocional e novos membros do elenco do anime Koi wa Ameagari no You ni
O site oficial para a
adaptação
em
anime de televisão
Koi wa Ameagari no You ni
(Love is Like
After the Rain
),
de
Jun Mayuzuki
começou a
transmitir
um trailer completo do anime no sábado. No
trailer se pode escutar tanto a
CHICO como
a canção-tema de abertura da
Honeyworks
"Nostalgic Rainfall" e
a canção principal "Ref: rain" da
Aimer
.
O site também
revelou
novos membros adicionais do elenco, incluindo
Junya Ikeda
como Takashi Yoshizawa, e
Tomoaki Maeno
como Ryōsuke Kase.
O site também revelou uma nova imagem promocional no sábado.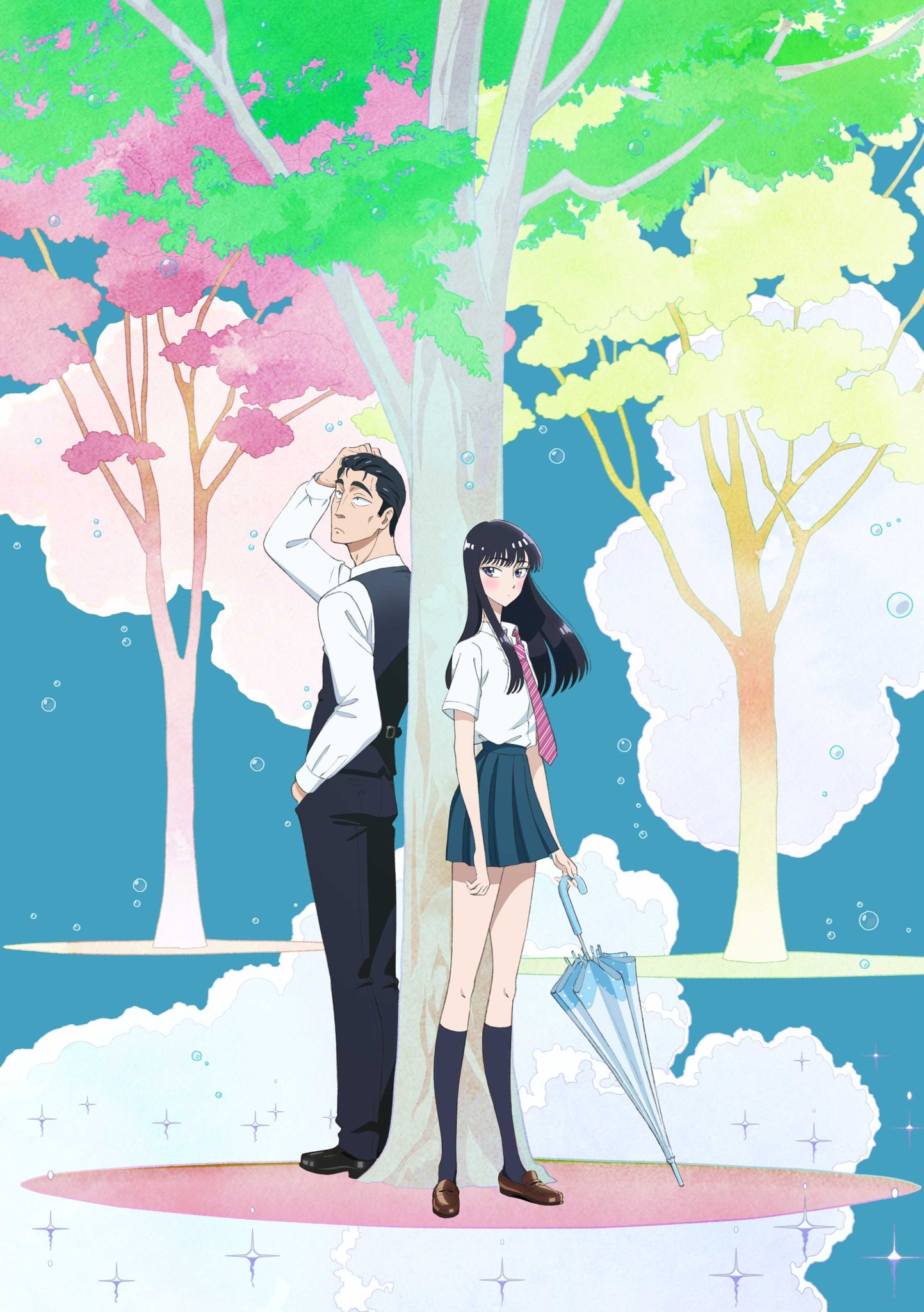 O restante do elenco do anime e composto por:
Sayumi Watabe
como Akira Tachibana, 17 anos.
Ela é uma estudante do segundo ano do ensino médio que é ruim em expressar suas emoções, e geralmente é calma e coletada.
Ela já foi o ás de seu clube de atletismo, mas depois de uma lesão ela deixou de correr e agora trabalha a tempo parcial no jardim do restaurante familiar.
Hiroaki Hirata
como Masami Kondo, 45 anos.
Ele é o gerente do jardim do restaurante familiar.
Ele está separado de sua esposa, e ele tem um filho.
Emi Miyajima
como Haruka Kyan, 17 anos.
Ela é a amiga íntima de Akira e é membro do clube de atletismo.
Ela estava de alguma forma relacionada com a lesão de Akira, e ela se preocupa com Akira depois que Akira deixou de correr.
Ela espera que sua amizade possa retornar ao que era antes.
Haruka Fukuhara
como Yui Nishida, 17 anos.
Ela é trabalhadora de meio período de Akira no Garden.
Ela é brilhante e adora conversar, e ela adora coisas fofas.
O anime estreará em 11 de janeiro no

bloco de

programação

Noitamina

da

Fuji TV

e em outros canais.
Ayumu Watanabe

(

Space Brothers

,

Mysterious Girlfriend X

,

Gurazeni

,

Ace Attorney

) está dirigindo a série do

Wit Studio

.

Deko Akao

(

First Love Monster

,

Noragami

,

Snow White with the Red Hair

) está compondo a série,

Yuka Shibata

(

Kimi Ni Todoke 2nd Season

,

Magical Sisters Yoyo & Nene

) é o designer de personagens e diretor de animação principal, e

Ryo Yoshimata

(

Shin Megami Tensei Devil Children

) está compondo a música.
O mangá se
concentra
na estudante de ensino médio de 17 anos, Akira Tachibana, uma menina que mal se expressa.
Ela abriu uma paixão secreta por Masami Kondō, gerente de 45 anos do restaurante familiar que trabalha em meio período.
Mayuzuki lançou o manga na revista
Monthly Big Comic Spirits da
Shogakukan
em 2014, antes de se transferir para a
Weekly Big Comic Spirits
no início de 2016, onde serializa um novo capítulo a cada duas semanas. A
Shogakukan
publicou o nono volume do mangá em 10 de novembro. O mangá tem 1,7 milhões de cópias impressas.
O mangá também está
inspirando
um filme live action que terá estreaia no Japão em 25 de maio
e
um livro de coleção de ilustração que será publicado em 9 de fevereiro. O livro também contêm informações sobre a criação do anime, entrevistas e projetos de configuração.